N301

2D Outdoor LiDAR Sensor
The N301 series of 2D outdoor LiDAR scanner adopt the TOF principle, with a 360 ° scanning and measurement range is up to 30m. The ranging accuracy is ±3cm, which can identify the position, size, and moving direction of the detected object in real-time.
Its robust design with IP67 protection and anti-sunlight glare, makes it ideal for outdoor robotics applications.
Ranging Principle of N301 2D LiDAR Scanner 
N series LiDAR uses the optical structure of receiving and transmitting level side by side. In the installation of LiDAR and system integration design, the optical structure inside LiDAR should be considered. In order to facilitate the customer's use, especially the calculation of geometric relationship, We define a polar coordinate system with the center point of the LiDAR as pole, clockwise as positive, and the outlet direction as zero degree angle.
(1) A laser diode emits a beam of ultrashort laser pulses onto the target object.
(2) The laser pulses are diffusely reflected after hitting the target object. The returning beam is detected by an optical sensor.
(3) Distance to the object can be accurately measured by calculating the time between laser emission and receipt.
The working principle is shown in the figure below: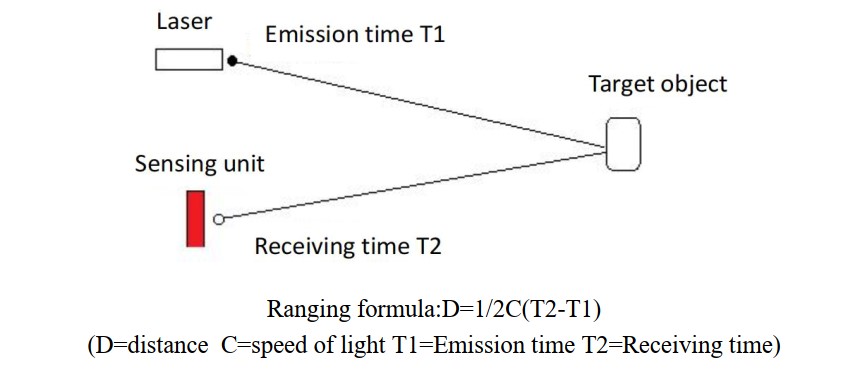 Features
360° FOV, long measurement range

The minimum angular resolution reaches 0.18°, ensuring measurement data accurately and stably

Configuring an Ethernet interface for high-speed data transmission
Specifications of N301 Outdoor LiDAR Sensor:
Channels: 1

Measurement Technique: TOF

Wave Length: 905nm

Laser Classification: Class 1 Eye-safe/ IEC 60825-1:2007 & 2014

Measurement Range: 30m

Ranging Accuracy: ±3cm

Horizontal: 20Hz:0.36° 10Hz:0.18°  

Data Content: Distance /Angle

Data Points Generated: Max 20,000 points per second

Rotation Speed: 10Hz / 20 Hz

FOV – Horizontal: 360°

IP: IP67

Communication Interface: Ethernet

Operation Voltage: 10V~36VDC

Weight: 420g

Dimensions (D*H): 80*79.1mm
Point Cloud DEMO of N301 2D Outdoor LiDAR Sensor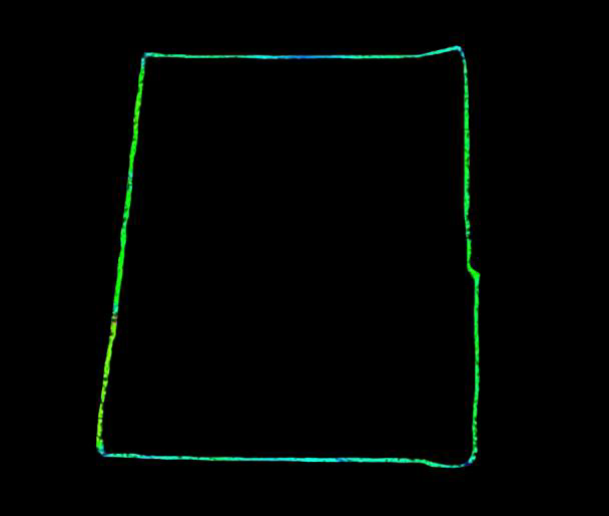 Applications
AGV, Automated Forklift: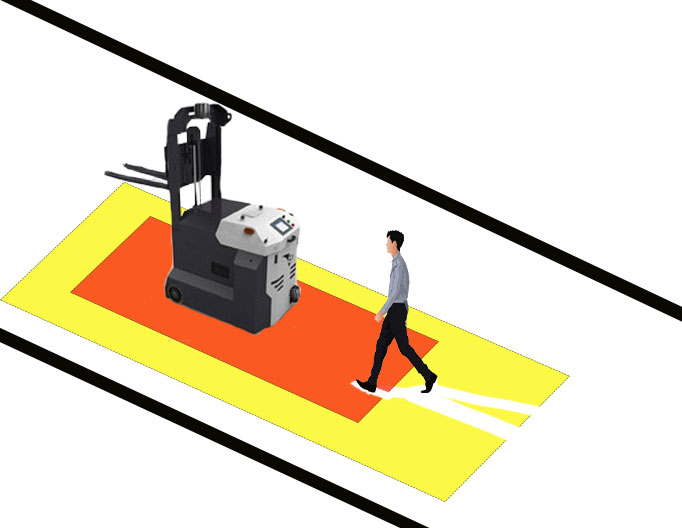 Support Documents of N301 2D Outdoor LiDAR Scanner:
Parts included in the package:
1 unit of N301 2D LiDAR scanner

1 unit of LiDAR power and communication adapter